Film 'The Sequel: What will follow our troubled civilisation?'
November 4 @ 7:30 pm

-

9:30 pm

GMT
7.30 pm Sawston Free Church, High Street, Sawston CB22 3BG
Free; donations welcome.
THE SEQUEL shines a light on the work and legacy of David Fleming, a historian, economist, and ecologist with a deep understanding of how we got where we are, and a compelling vision of how we can recover what we have lost as the market economy has worked its way into every aspect of our lives.
BAFTA-winning director Peter Armstrong guides us to encounter extraordinary people and projects from four continents that are cultivating a resilience not reliant on the impossible promise of eternal economic growth:
renegade economist Kate Raworth, conservative philosopher Roger Scruton, Gaian ecologist Stephan Harding, localization revolutionary Helena Norberg-Hodge, inspirational practivist and Transition Network founder Rob Hopkins, eco-pioneer Jonathon Porritt and philanthropist/composer Peter Buffett, among many others.
As we discover, all were inspired by a work of rare depth that is rekindling optimism in the creativity and intelligence of humans to nurse our communities and ecology back to health: Fleming's posthumously published lifework, 'Lean Logic: A Dictionary for the Future and How to Survive It.'
The Sequel recognizes the fundamentally unsustainable nature of today's society and dares to ask the big question: What will follow?
Director: Peter Armstrong
Narrator: Helen Atkinson Wood
Starring: Kate Raworth, Roger Scruton, Stephan Harding, Shaun Chamberlin, Rob Hopkins, Helena Norberg-Hodge, Jonathon Porritt, Peter Buffett
Release: March 2020
Duration: 60 minutes
Subtitled: English, Portuguese, Spanish
Global distributors: Bullfrog Films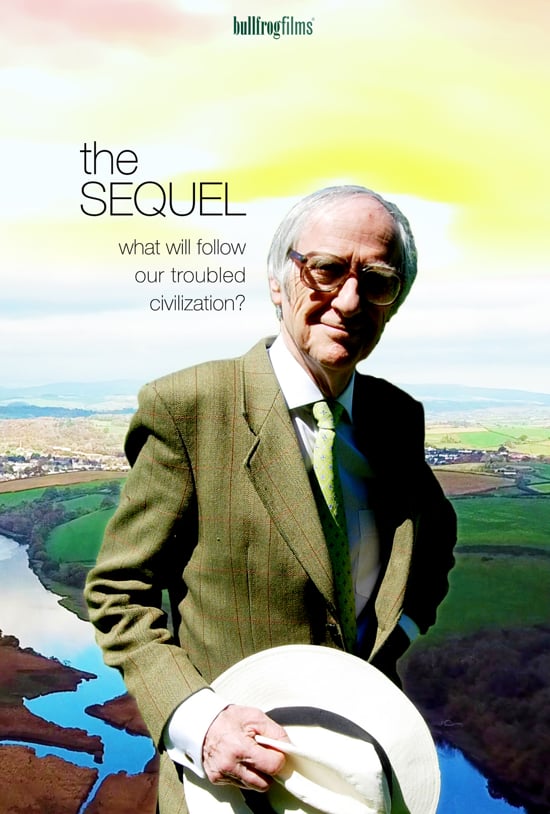 There will be a discussion after the film.  Refreshments will be served; please consider bringing your own mug and wear a mask when not seated; thank you.